B.R. Howard proudly partners with organizations with their goals in mind. Often, the end goal for an art conservation project is for the restored object or artifact to be featured in an exhibit to educate the public. We keep this at the forefront our decision making process as we plan what steps to take and which materials and conservation techniques to use. Our ultimate goal is for your organization to meet your goals and impact your community through our fine art conservation services.
Established in 1989, B.R. Howard continues to experience business growth with each passing decade. Our art conservation team is comprised of graduate trained conservators, historic preservationist, interns, and highly skilled technicians with differing areas of specialization.
The team's industry experience and broad range of background expertise have provided B.R. Howard with a diverse spectrum of fine art conservation and historic preservation related projects.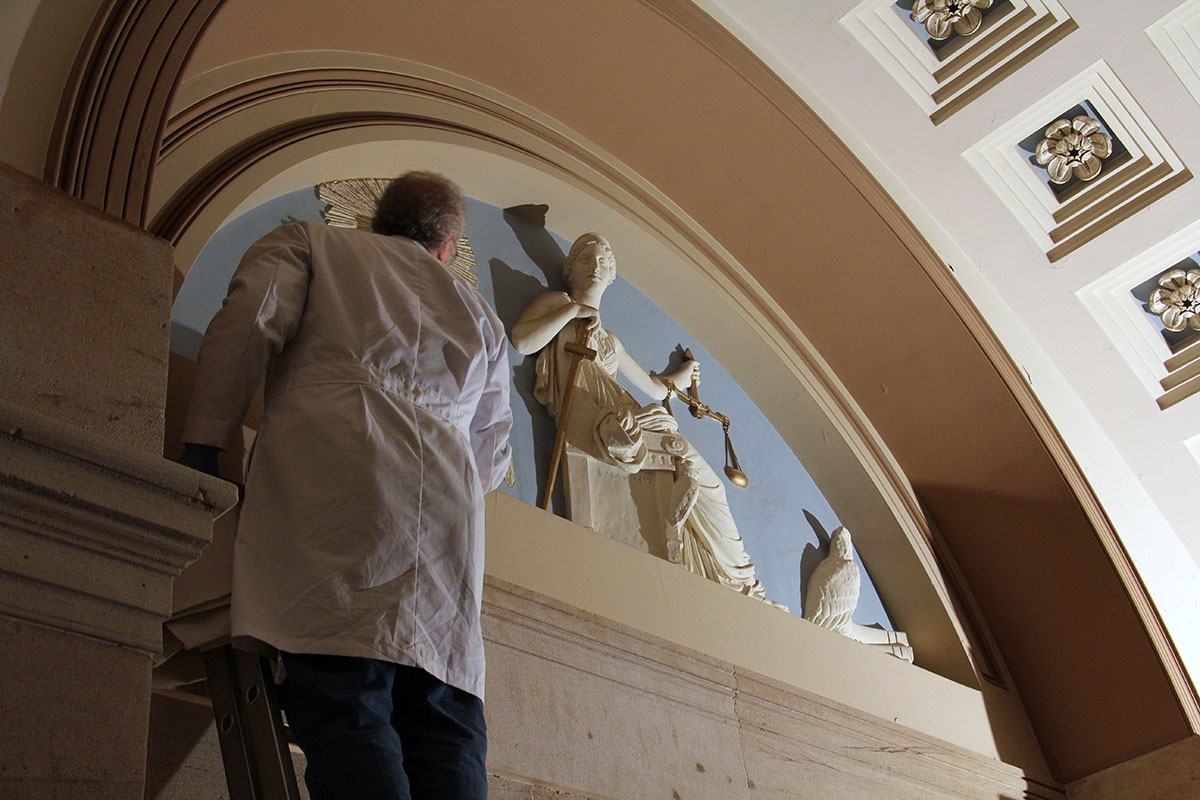 Providing manageable, cost effective art conservation solutions is of highest priority and requires implementing the most current developments in techniques and materials into our process. B.R. Howard is continuously broadening their art conservation industry knowledge and areas of expertise through professional collaboration, continued education, and expanding their use of new technological methods and materials.